Skip to end of metadata
Go to start of metadata
You can add icons to the following Elements - Buttons, Tab Bars, List & Swipes. If you need to add this within any other Constructor Element/Component, you can use a simple button. 
For example, in the Sample Design App in your account such icons are used to create the bottom Menu ↓ and the Delete button ↓.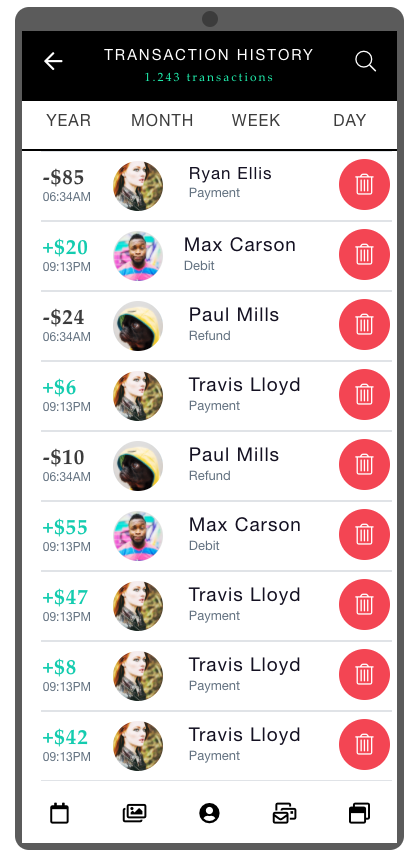 Step 1 - Select an icon you want
Go to the Font Awesome icon catalog and find the one you need - https://fontawesome.com/icons?d=gallery
Select the icon you need and click on the green area ↓ to copy the icon's html class into your PCs buffer.

Note - "acquisitions bla bla bla" is just a name of an opened icon/
Step 2 - Drag and drop an Element you need
Again, this works for Buttons, Tab bars, Lists & Swipes:
Buttons 
At the Properties tab (marked green ↓) select the Icon Class (marked red ↓) and just PASTE your buffer from Step 1 into it.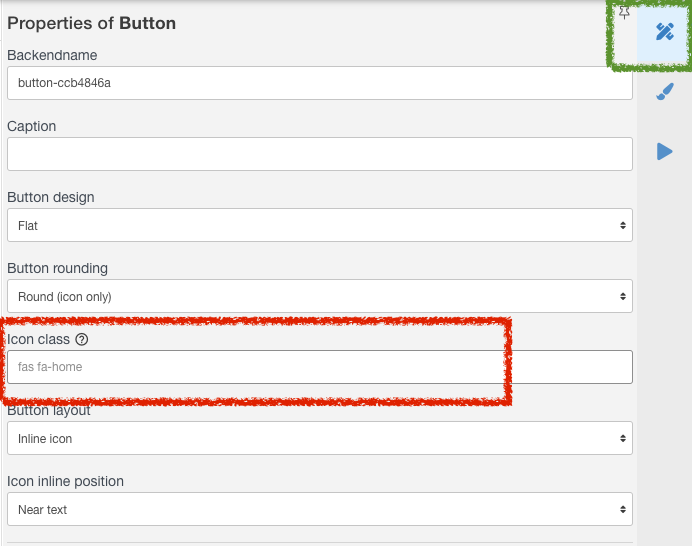 You will see your icon name appear in Properties and the icon itself on the screen.
Tab Bars and Lists Swipes 
At the Properties tab click needed element of the Tab or List, marked Red ↓: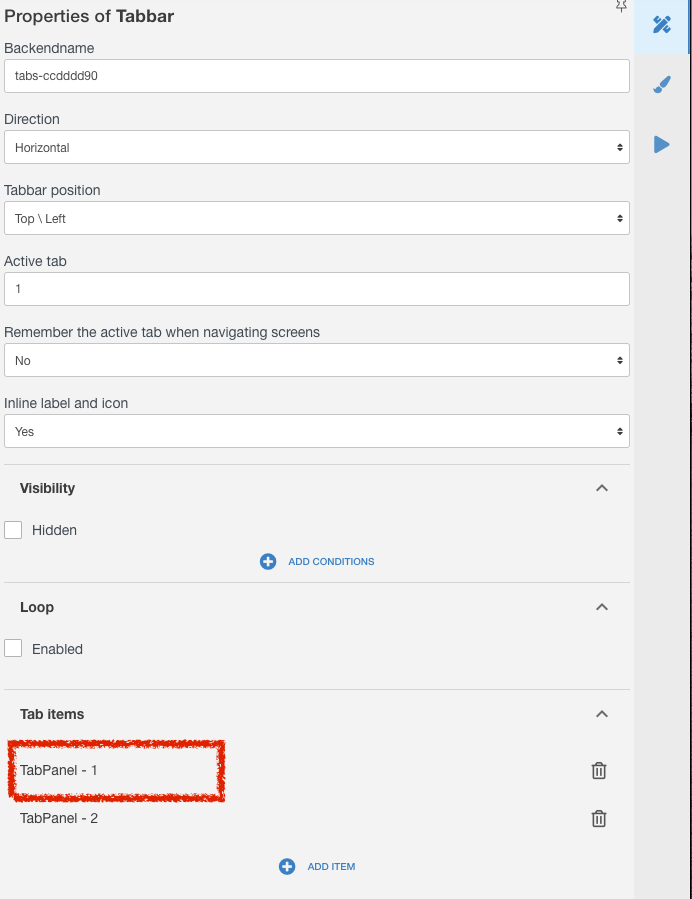 Or you can click the tab itself (marked green ↓)
Now you can add an icon to each tab or list of your element - marked red ↓

Thats all.
Tell us if you need more elements to support this kind of Icons.