"Hello world of PWA!" app
The article provides the steps to create a basic application and add an app icon to Home Screen.
______________
Log in to your Mobsted account
Click Create new Application (GREEN BUTTON)
Name you application (

BLUE MARK

) as "Hello PWA World " and click Save (

ORANGE MARK

)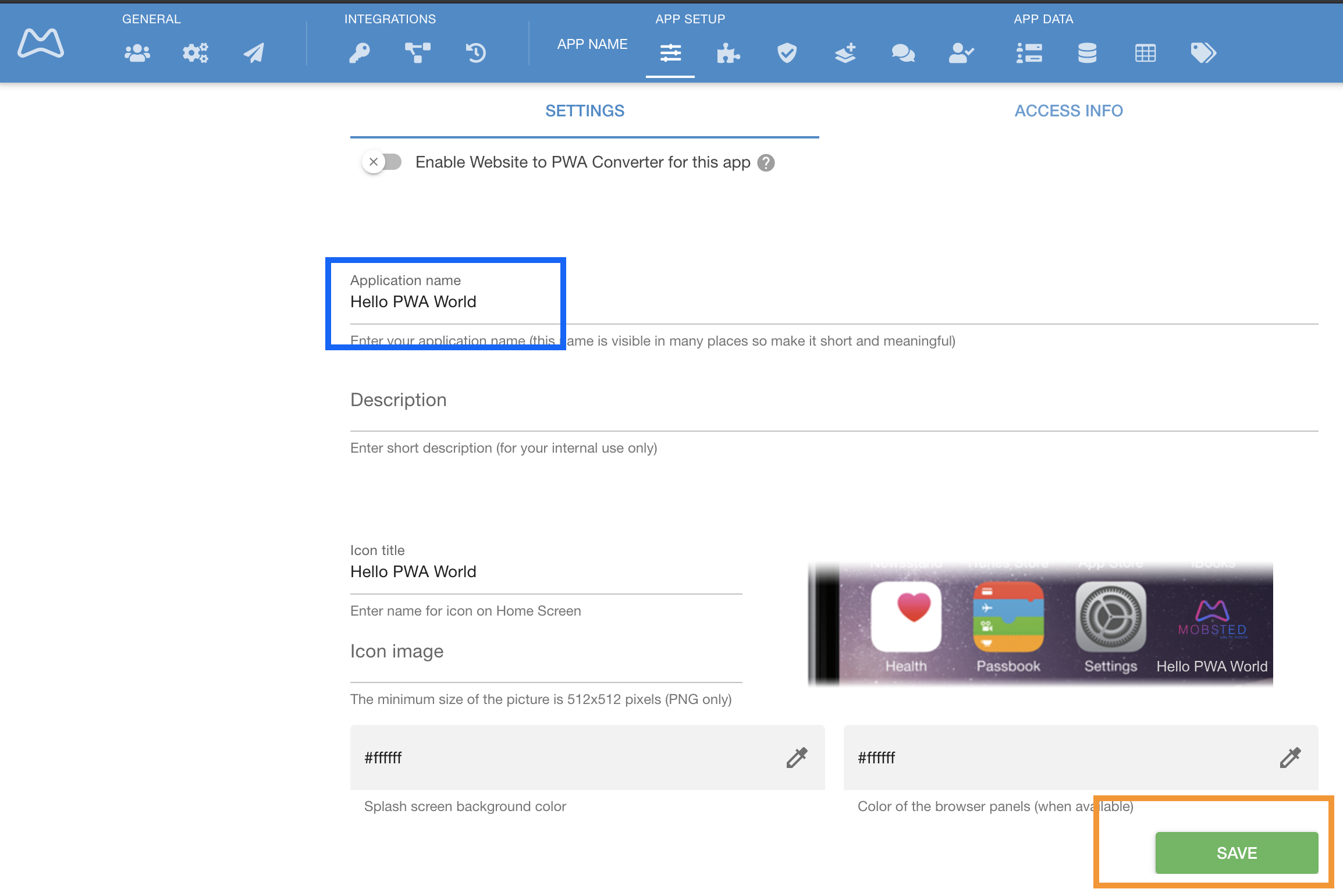 Drag and Drop

Text element (

RED mark

) from the left panel to the device emulator in the centre of the screen
Go to the Properties (

GREEN MARK

) of Text

element and change its text to

"Hello PWA world" (

BLUE MARK

)
Click Save Screen.
The basic app with text is ready. Now we need to save it to your device.
______________________________________
CREATING ADD TO HOME SCREEN WIDGET
Widgets control how the app is saved to the home screen, how messengers are connected, how promo pop-ups look like and act.
One standard App Saving Widget is already pre-created with any new app. Here is how to find it and change it:
Mouse over

Application

section and select

Widgets (

RED MARK

)
2. You can see that Widget and it's scenarios are already activated (BLUE MARK)
3. You can edit texts & content of the Widget or delete the Widget by clicking Edit or Delete ( ORANGE MARK)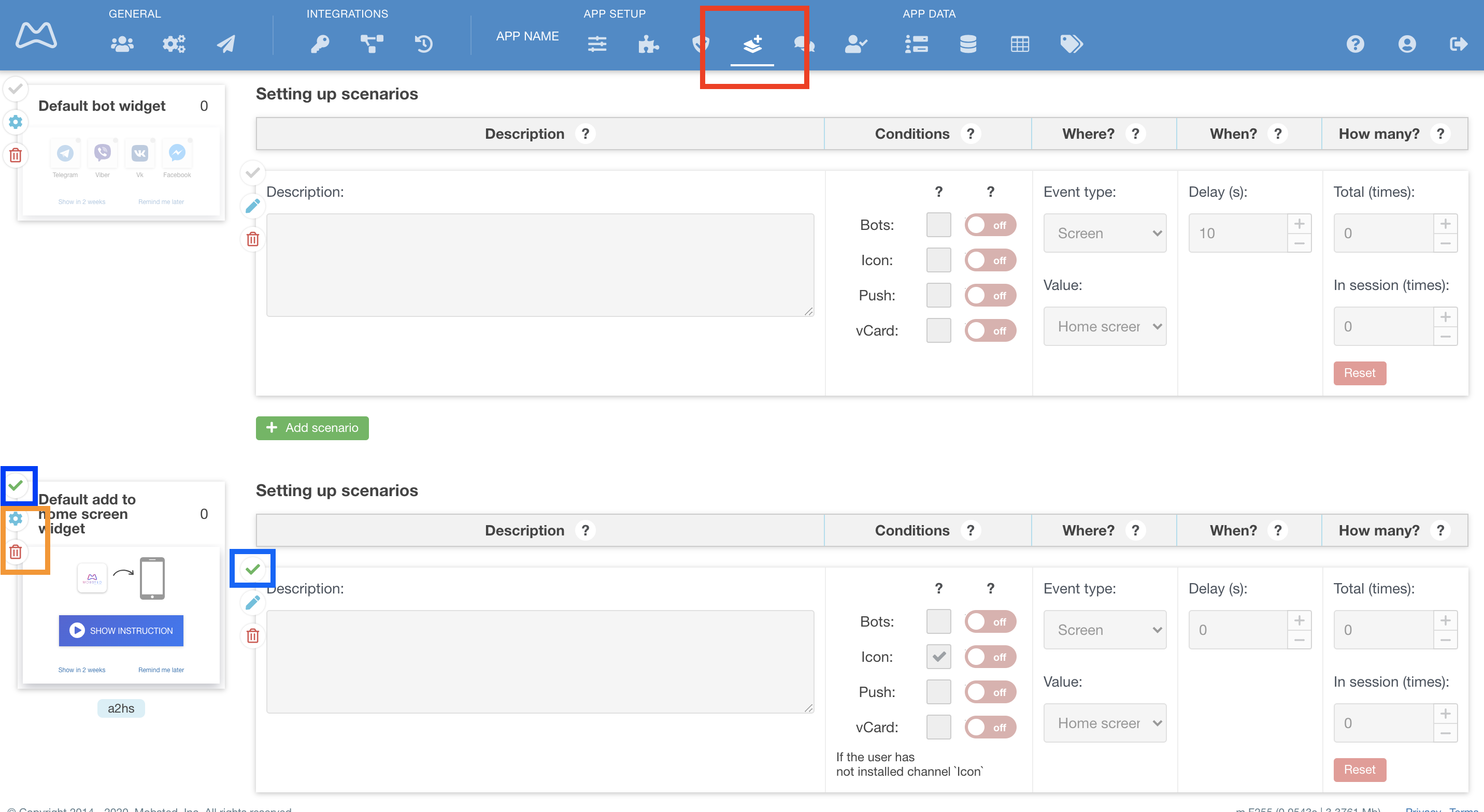 ...