...
Info
You MUST 100% match both CNAME's host name and the domain it points to your account ID. For all automatic account it is alphanumeric, but it can also be branded for accounts, which we create manually for partners.
b) Choose between iFrame and non-iFrame option
In this table you can make a choice which option is best for you. Generally, things like different login forms do not function well, when in iFrame, so it is advisable to take the app out of iFrame. The iFrame will only be needed to install the application, but a user will be taken out, upon login.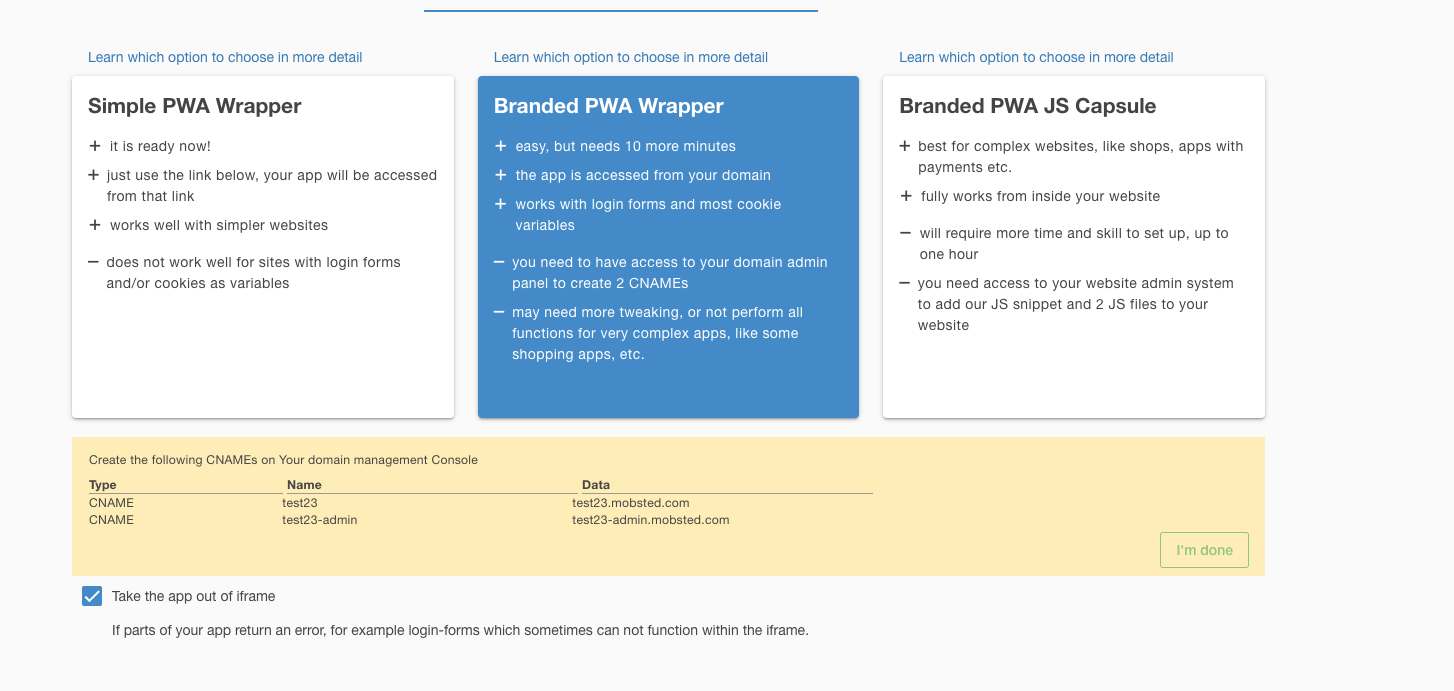 Image Added
Check the blue box ↑, after you connected 2 CNAMES, to turn OFF the iFrame for this app's website.
(2) Harder - Branding using web server, i.e. NGINX
...